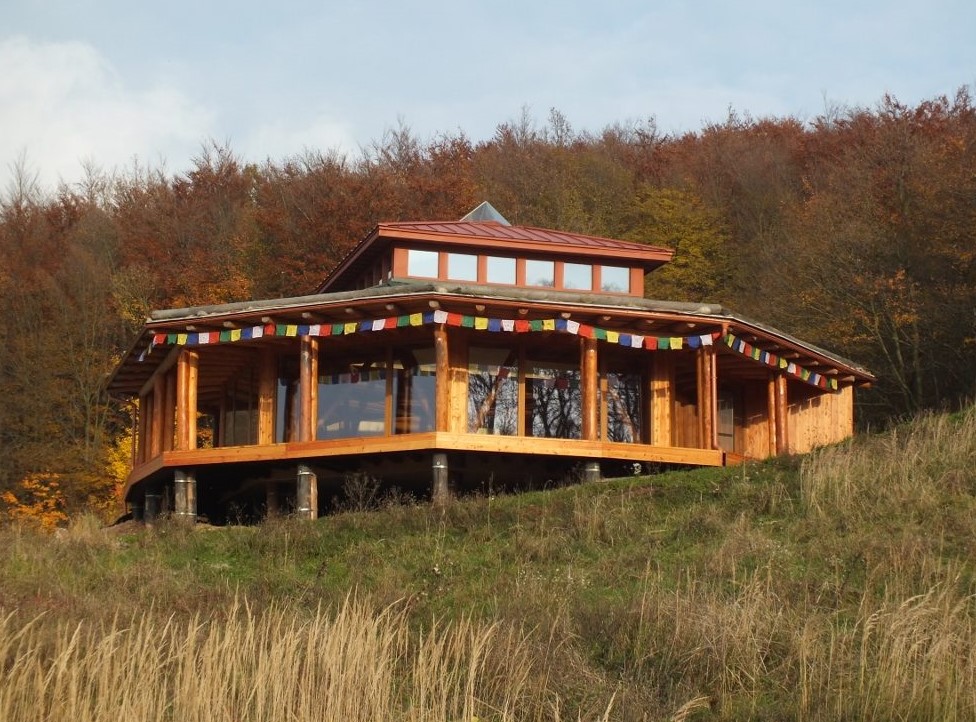 The gonpa building has been drawn up as a unique and ecological structure since the very beginning. From that perspective, it seemed to be the best solution to build it on massive wooden trunks.
Unfortunately, after only a few years we realized that this approach had been, for its level of difficulty, unsuitable for local conditions. A professional pillar sample analysis from 2019 confirmed an advanced attack by fungi and white rot.
Despite repeated and intense chemical treatment, we failed to stop the spread of the decay. At this point, based on a structural evaluation, the only solution for saving this beautiful place is a complete replacement of all the pillars.
We aim at adding many decades to the gonpas lifespan, while keeping its unique design, surrounding countryside and the local environment at heart.
Actually:


22.5.2021

The final project, that we need for dealing with building authorities, is almost ready. We are also awaiting price quotations from the building company we are cooperating with. This will also help us to set our fundrising goal more precisely. We plan to start the reconstruction works at the beginning of august.
Help to save this beautifull place.