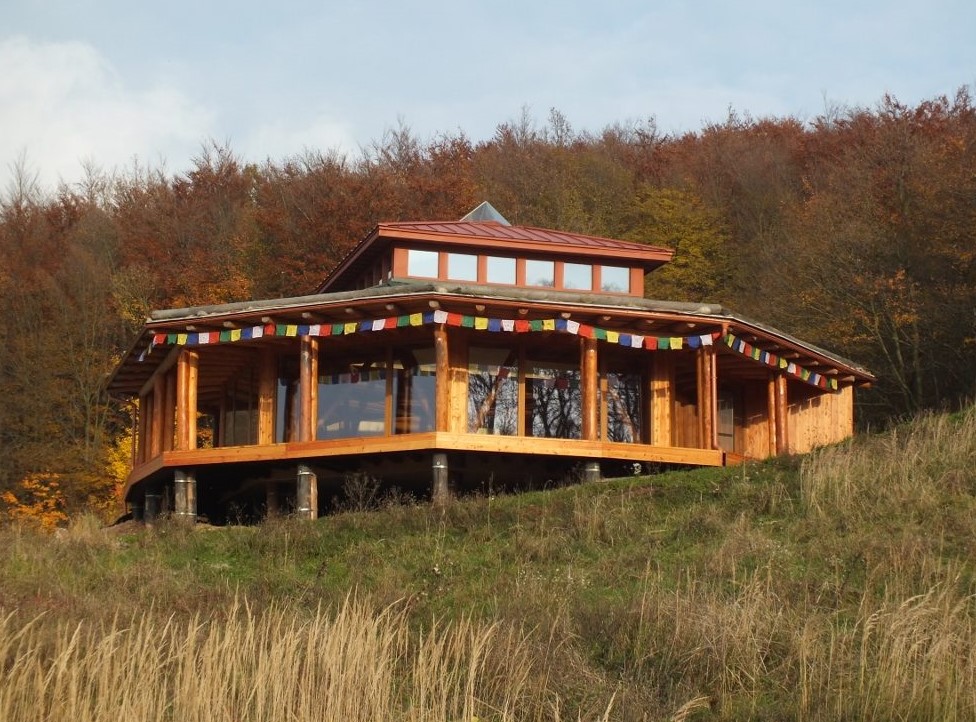 The gonpa building has been drawn up as a unique and ecological structure since the very beginning. From that perspective, it seemed to be the best solution to build it on massive wooden trunks.
Unfortunately, after only a few years we realized that this approach had been, for its level of difficulty, unsuitable for local conditions. A professional pillar sample analysis from 2019 confirmed an advanced attack by fungi and white rot.
Despite repeated and intense chemical treatment, we failed to stop the spread of the decay. At this point, based on a structural evaluation, the only solution for saving this beautiful place is a complete replacement of all the pillars.
We aim at adding many decades to the gonpas lifespan, while keeping its unique design, surrounding countryside and the local environment at heart.
Actually:
25.07.2023

Dear friends,

thanks to your support the gompa foundation reconstruction is successfully almost finished.

We have devoted more than two years to the process of saving the gompa (including project preparation and fundraising).

Thank you for staying with us all the time.

The work itself was a challenge - it consisted of undercutting all the 48 pillars, removing the underground part of the pillars attacked by white rot and sponge, and replacing them with concrete footings. Some pillars were in such critical condition that they had to be replaced completely. We have found that the gompa was saved really at the last moment. Throughout all the restoration, we have collaborated with an experienced builder and wood restorer and his team.

Now the gompa stands safely on solid ground.

Still in the spring there awaits us the conservation and last finishing works before completion (consisting mainly of protective coating of all outer wooden construction).

We would be very grateful for any contribution that will help us fund this final phase so that we can move the project towards successful completion.

To achieve this goal, we still need to collect 4 500 EUR.

This has been done so far: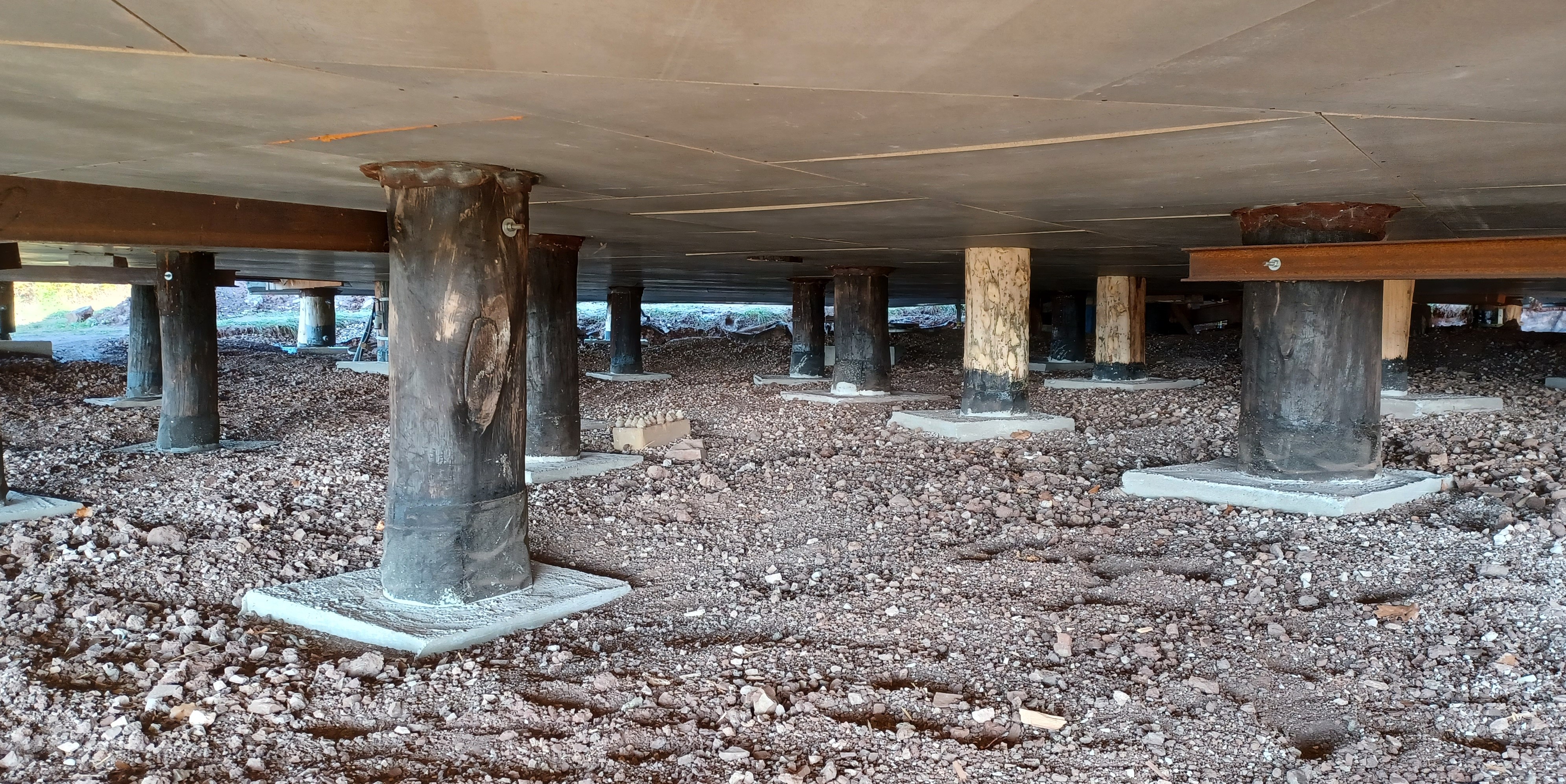 Help to save this beautifull place.