Kedy:
30. december 2020 – 3. január 2021
celý deň
2020-12-30T00:00:00+01:00
2021-01-04T00:00:00+01:00
Teaching and Meditation course – "Most important aspects of the path" 30.12.2020 – 03.01.2021 CLOSED PART
Dear practitioners,
you are warmly welcomed to join the Teaching and Meditation course – "Most important aspects of the path" -which will take place online via ZOOM.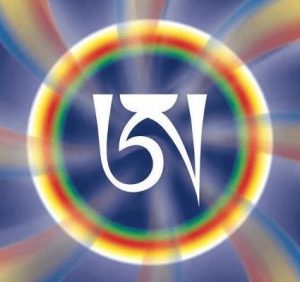 INSTRUCTORS
The retreat will be held by Czech Dzogchen Community with the participation of many great instructors from all around the world:
Arnaud Coquillard met Rinpoche in 2008 and received the authorisation to teach SMS base level in 2015. Since then I have lead some retreats across Australia, New Zealand and a few in France. I also have been teaching SMS, meditation and breathing classes weekly over the last few years. I now live on a small farm in the Australian subtropic. Being also a high school teacher, I have a passion for collaborative learning, Project/service based learning, supporting homeschooling students and all latest research on education and wisdom science. I am delighted and grateful to be part of this amazing pool of teachers that will lead this online retreat at the new year. I hope you will enjoy every instant of it. Looking forward to being with you all.
Lukáš Chmelík met Chogyal Namkhai Norbu in 1998. Since 2015 he has been SMS basic level instructor.
Enzo Terzano (1956) is an Authorized Instructor of Base Level of Santi Maha Sangha (2016) and I° Level Vajra Dance (2008), meets the Master Chögyal Namkhai Norbu in 1986. In 1994 active member of DC Community he edited the first edition of the Commentary on the Tantra of the Dance of the Vajra (C.N.N., The Precious Light…, Shang Shung Ed., 1994). In those same years until 1996 has been director of the Media Library of Master's Teachings, founded the Merigar Multimedia Library, directed for a period the Shang Shung Editions. In 1998 edited the book: C.N.N., Ganapuja, Shang Shung Ed. Also in 2008, begins to explain the practice of Guru Gomadevi and edited its instruction book: C.N.N., Essential Instruction for the Practice of Gomadevi, Shang Shung Ed., 2009. Through upcomming years has edited several key publications.
Stofelina Verdonk met Chogyal Namkhai Norbu in 1986, and became member of IDC.
Since then she has been collaborating, practicing and doing her best to apply His teachings In the IDC. In 1993 she was authorised by maestro to teach the Dance of the Vajra, in 2O15 becoming instructor of Santi Maha Sangha and khaita Joyfull Dances in 2O16.
Cesary Wozniak is an authorised instructor of Santi Mahá Sangha.
Fabio Maria Risolo was born in Italy in 1958 and holds a degree in Philosophy from the University of Naples. He has taught in High school and University. He is currently Head Teacher.
Fabio has been actively practicing and following the Dzogchen Teachings of the Tibetan Master Chögyal Namkhai Norbu. He is a Santi Maha Sangha Base Level and First Level Instructor. He led many explanation and meditation courses in Italy and in different European countries. He edited three teaching volumes of Chogyal Namkhai Norbu: Guruyoga (2011); Shine and Lhagthong in Dzogchen Teaching (2013); A small glossary for the Dzogchen Community (2012).
The whole course will be in English with the Czech translation.
In case you would like to secure local ZOOM interpretation, please contact blue@dzogchen.cz
PRICE
Voluntary donation – according to your kind generosity and current possibilities.
All instructors gave up their rewards for the benefit of the community.
The whole profit of the retreat will be donated to the international center of Dzogchen Community – Dzamling Gar (Tenerife).
PAYPAL: yellow@dzogchen.cz
Please describe your payment as "Xmas2" with the variable symbol: 2019
Bank transfer for payments in EURO:
Fio banka, a.s.
V Celnici 1028/10
CZ-11000, Praha 1, Czech Republic
Bank number: 2000283150
Bank Code: 2010
MEZINARODNI KOMUNITA DZOGCHENU KUNKYABLING, z.s.
IBAN Cod: CZ8720100000002000283150
Bic/Swift Cod: FIOBCZPPXXX
variable symbol: 2019
description/note: "Xmas2"
For the payments in CZK:
Fio banka, a.s.
V Celnici 1028/10
CZ-11000, Praha 1, Czech Republic
MEZINARODNI KOMUNITA DZOGCHENU KUNKYABLING, z.s.
Bank number: 2400378087
Bank Code: 2010
IBAN:CZ9220100000002400378087
BIC/SWIFT:FIOBCZPPXXX
variable symbol: 2019
description/note: "Xmas2"
REGISTRATION
To participate in the retreat the registration is necessary. Please fill the form below.
You will receive the ZOOM link a day before the start.
https://docs.google.com/forms/d/e/1FAIpQLSevR6mdBdxEQJO2fwRrMUMbvvxKvRlAED2vS6rX2CcZ9Pfsag/viewform
PROGRAM
30 December – 3 January 2021 Closed retreat
CET – Central European Time (UTC+1)
Morning session – 10.00-12.00, Afternoon Session 15.00-17.00
(In the middle of the session, after one hour, 10 minutes break)
Every day, there will be a morning practice of Green Tara 9:00 – 10:00 am
and evening practice of Middle Thun 7:00 – 8:00 pm led by Czech experienced practitioners (Petra Zezulkova and Ondrej Olsiak)
30.12. Wednesday
10.00 The Practice of the Three Roots: Guru Tragphur – Arnaud Coquillard
15.00 The Practice of the Three Roots: Guruyoga of Guru Padmasambhava, Stoffelina Verdonk
31.12. Thursday
10.00 The View of Dzogchen according to the Oral transmission Shang Shung – Cesary Wozniak
15.00 The View of Dzogchen according to the Oral transmission Shang Shung – Cesary Wozniak
1.1. Friday
10.00 The practice of Semdzins – Fabio Risolo
16.00 The practice of Semdzins – Fabio Risolo
2.1. Saturday
10.00 Secret Rushen of the Voice – Enzo Terzano
15.00 Purification of karmic traces through the practice of the inner rushen – Lukas Chmelik
3.1. Sunday
10.00 Conduct: learning how to work with circumstances in daily life – Arnaud Coquillard
15.00 Questions and answers, Feedbacks from participants, conclusion of the retreat – Lukas Chmelik
With Love
Czech Gakyil – blue@dzogchen.cz