Kedy:
27. december 2021 – 3. január 2022
celý deň
2021-12-27T00:00:00+01:00
2022-01-04T00:00:00+01:00
Dear all!!
Wishing you a Merry Christmas and Auspicious New Year 2022
Here the program of the next retreat, from Dec 27th to Jan 3rd, based on "The practice of Shine related with Longsal Ati Gongpa Ngötröd" held at Tashigar Norte, Isla Margarita, Venezuela, by Chögyal Namkhai Norbu in March 2013.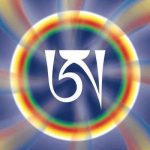 The retreat will be in webcast from Dzamling Gar and Merigar.
Times are in Italian time [gmt+1:00](CET). The retreat will be on closed webcast.
The retreat will consist in following the videos of the Teachings given by the Master and related explanations and practices, led by Santi Maha Sangha Base instructors.
more info here:
https://www.merigar.it/en/courses-and-events/the-practice-of-shine-related-with-longsal-ati-gongpa-ngotrod/
Program
Monday, December 27th (webcast from Dzamling Gar)
17-19:15 Introduction to the retreat and video of the first session of the Master's retreat
Tuesday, December 28th (webcast from Dzamling Gar)
10-12 Video of the of the second session of the Master's retreat
15:30-17:00 Explanation and practice
Wednesday, December 29th (webcast from Dzamling Gar)
10-12 Video of the of the third session of the Master's retreat
15:30-17:00 Explanation and practice
17:15 Ganapuja
Thursday, December 30th (webcast from Dzamling Gar)
10-12 Video of the of the fourth session of the Master's retreat
15:30-17:00 Explanation and practice
Friday, December 31st (webcast from Merigar)
10-12 Video of the of the fifth session of the Master's retreat
15:30-17:00 Explanation and practice
Saturday, January 1st (webcast from Merigar)
10-12 Video of the of the sixth session of the Master's retreat
15:30-17:00 Explanation and practice
Sunday, January 2nd (webcast from Merigar)
10-12 Video of the of the seventh session of the Master's retreat
15:30-17:00 Explanation and practice
17:15 Ganapuja
Monday, January 3rd (webcast from Merigar)
10-12:15 Video of the of the last session of the Master's retreat
connect to the webcast:
https://webcast.dzogchen.net/index.php?id=practicing-together-closed-html5
thanks a lot for your interest and participation
wishing the best for all of you
with warm and kind regards
Webcast Team