Kedy:
5. február 2019 – 19. február 2019
celý deň
2019-02-05T00:00:00+01:00
2019-02-20T00:00:00+01:00
Dear all!!!
We are very pleased to announce our next closed webcast, to connect go please:
https://webcast.dzogchen.net/index.php?id=practicing-together-closed-html5
and login with your user and password.
Thanks for your participation,
with warm and kind regards from
Webcast Team
———————————————————
MANDARAVA & TSALUNG Practice Retreat 2019
from Dzamling Gar, Tenerife
all times are [gmt+0:00] Canary Islands Time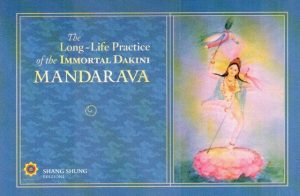 5 th Feb, Tuesday
10:00 – 11:00 Mandarava practice
11:00 – 12:00 History of the transmission of Chögyal Namkhai Norbu's cycle of the Mandarava Teaching.
6th Feb, Wednesday
10:00 – 11:00 Explanation of the long practice of Mandarava + explanation of the empowerment of chulen and sogthig
11:00 – 12:00 Long Mandarava practice, chulen and sogthig
14:45 – 15:45 Drajyor, pronunciation and word by word explanation of the Mandarava practice text
16:00 – 17:30 Explanation and training in kumbhaka and sogthig; short practice of Mandarava, chulen, and sogthig
7th Feb, Thursday
10:00 – 11:00 Explanation of the long practice of Mandarava
11:00 – 12:00 Long practice of Mandarava, chulen and sogthig
14:45 – 15:45 Drajyor, pronunciation and word by word explanation of the Mandarava practice text
16:00 – 17:30 Explanation and training in kumbhaka and the Training In Generating the Experience of Pleasure; short practice of Mandarava, sogthig and tsalung
8th Feb, Friday
10:00 – 11:00 Explanation of the long practice of Mandarava
11:00 – 12:00 Long practice of Mandarava, chulen and sogthig
14:45 – 15:45 Drajyor, pronunciation and word by word explanation of the Mandarava practice text
16:00 – 17:30 Explanation and training of the Stabilizing and Enhancing the Experience of Pleasure; short practice of Mandarava, sogthig and tsalung
9th Feb, Saturday
10:00 – 11:00 Explanation of the long practice of Mandarava
11:00 – 12:00 Long practice of Mandarava, chulen and sogthig
14:45 – 15:45 Drajyor, pronunciation and word by word explanation of the Mandarava practice text
16:00 – 17:30 Explanation and training of the Stabilizing and Enhancing the Experience of Pleasure; short practice of Mandarava, sogthig and tsalung
10th Feb, Sunday
10:00 – 12:00 Explanation of the Training in the Experience of Heat Through the Fire of Wisdom that Eliminate Negativities and Suffering; followed by long practice of Mandarava, chulen, sogthig, and tsalung
14:45 – 15:45 Drajyor, pronunciation and word by word explanation of the Mandarava practice text
16:00 – 17:30 Training in the Fire of Wisdom that Eliminates Negativities and Suffering; short practice of Mandarava, sogthig and tsalung
11th Feb, Monday
10:00 – 12:00 Explanation and Training in Rapidly Generating Heat through the Visualization of Channels (the Hum of Inner Heat);
Long practice of Mandarava, chulen, sothig, and tsalung
14:45 – 15:45 Drajyor, pronunciation and word by word explanation of the Mandarava practice text
16:00 – 17:30 Training in the Hum of Inner Heat; Short practice of Mandarava, sogthig, and tsalung
12th Feb, Tuesday
10:00 – 12:00 Explanation and Training in the Absorption of the Four Thigles; long practice of Mandarava, chulen sogthig, and tsalung
14:45 – 15:45 Drajyor, pronunciation and word by word explanation of the Mandarava practice text
16:00 – 17:30 Training in the Absorption of the Four Thigles; short practice of Mandarava, sogthig and tsalung
13th Feb, Wednesday
10:00 – 12:00 Explanation and Training to Develop Inner Heat Forcefully Through the Method of Breathing; long practice of Mandarava, chulen, sogthig and tsalung
16:00 – 17:30 Training to Develop Inner Heat Forcefully Through the Method of Breathing; short practice of Mandarava, sogthig and tsalung
14th Feb, Thursday
10:00 – 12:00 Explanation and Training in the Yoga of the Clothing of Inner Heat; long practice of Mandarava, chulen, sogthig and tsalung.
16:00 – 17:30 Training of the Yoga of the Clothing of Inner Heat; short practice of Mandarava, sogthig and tsalung
15th Feb, Friday
10:00 – 12:00 Explanation and Training of the Yoga of the Food of Contemplation;
Long practice of Mandarava with Ganapuja and Vajra Dance, Chulen Sogthig and Tsalung
16:00 – 17:30 Training of the Yoga of the Food of Contemplation; short practice of Mandarava, Sogthig and Tsalung
16th Feb, Saturday
10:00 – 12:00 Explanation and Training of the Method to Balance the Wind Element;
Long practice of Mandarava, chulen, sogthig and tsalung
16:00 – 17:30 Training of the Method to Balance the Wind Element; short practice of Mandarava, sogthig and tsalung
17th Feb, Sunday
10:00 – 12:00 Explanation and Training in the Method for the Attainment of Immortal Vajra Life; long practice of Mandarava, chulen, sogthig and tsalung
16:00 – 17:30 Training in the Method for the Attainment of Immortal Vajra Life; short practice of Mandarava and tsalung
18th Feb, Monday
10:00 – 12:00 Long Practice of Mandarava, chulen, sogthig and practice of all tsalung
16:00 – 17:30 Clarifications on the Practices of the Tsalung of Mandarava
19th Feb, Tuesday
3:00 Anniversary of Garab Dorje (using practice as Guruyoga)
10:00 – 12:00 Extended Long Practice of Mandarava, chulen and sogthig and Dance of the Vajra