Kedy:
23. október 2020 – 25. október 2020
celý deň
2020-10-23T00:00:00+02:00
2020-10-26T00:00:00+01:00
Dear Vajra Family,
Steven Landsberg, qualified Santi Maha Sangha instructor, will lead a retreat on Guruyoga, via Zoom, October 23-25, 10.30-12.30.
This course is mainly about how to recognise the relation between Guruyoga and the state of contemplation. We will use the Guru yoga of White A along with the invocation of Garab Dorje as the base of our practice and explore some essential points of contemplation. The course will consist of practice sessions and explanations regarding the view of Dzogchen.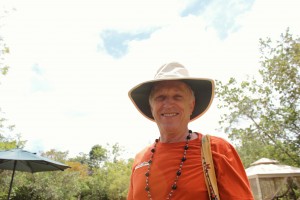 Transmission required.
About Steven
Steven Landsberg studied for several decades with traditional Tibetan Buddhist Teachers and has been a student of Chögyal Namkhai Norbu since the early 1980s. Over the last ten years he has travelled extensively in the Americas and Europe and has given training on mindful presence and other practices related to our inherent freedom.
In the spirit of Generosity and the principle of working with circumstances that Rinpoche has always emphasised, we run this retreat based on donation only. We really hope you can donate what you can to help maintain the Lings in the UK.
Suggested donation of £20
https://py.pl/3qtb03jKsrs
Please register here
https://forms.gle/DxPYAoB5sjBys2N56
Please donate via Bank Transfer to: Dzogchen Community UK
Sort Code: 400203
Account Number: 01077384
Payment reference: GURUZOOM
Any other amount
http://paypal.me/dzogchencommunityuk
No one should be unable to attend teachings due to financial hardship. In these circumstances, please make the donation you can afford. Equally, if you are able to be more generous with your donation, feel free.
If you have any questions regarding this retreat please contact Trinley via email trinley.walker@dzogchencommunityuk.org