Kedy:
2021-03-13T00:00:00+01:00
2021-03-14T00:00:00+01:00
Dear Vajra Siblings,
Hungarian DC is happy to announce a series of 8 occasions of Explanation and Practice of Ganapuja with SMS instructor Lukas Chmelik online via ZOOM. The course is organized by the Hungarian Dzogchen Community in cooperation with Merigar East.
The course is aimed to deepen our knowledge of Ganapuja and for practicing together. The practice part is led by local instructors/practitioners.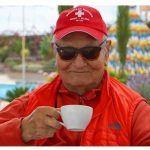 This course is for people who have received the transmission from Chögyal Namkhai Norbu, or other Master's transmission of higher tantra practice, or devoted for the dzogchen path and take a vow to participate in the Trasmission as soon as the possibility opens.
The course is free of charge, though if you have possibility, please grant free donation for our translators and for the jobs on the way in Merigar East.
The times are given in Central European Time (GMT+1).
The program is held in English with simultaneous Hungarian translation.
If you are a gakyil and want to join with your own language translation please feel free to contact us at info.dzogchen@gmail.com.
PLEASE REGISTER HERE:
https://docs.google.com/forms/d/e/1FAIpQLSdVt2tf53ccQbVqmEk88wNNHWWOSMy1B9mO5fEQ3US4wvO2mA/viewform
The program is the following:
1.
13 MARCH, Saturday – NEW MOON
18h-20h (CET) Explanation
Principle of ganapuja. Its meaning, purpose and context within vajrayana buddhism and dzogchen.
20h Practice
2.
23 MARCH, Tuesday – PADMASAMBHAVA DAY
18h-19H Explanation
How secondary practices relate to dzogchen. Principle of guruyoga – maha, anu and ati guruyoga.
19h Practice
3.
28 MARCH, Sunday – FULL MOON
17h-19h Explanation
Preliminary practices up to and including Refuge and bodhicitta
19h Practice
4.
6 APRIL, Tuesday – DAKINI DAY
18h-19h Explanation
Practice of the Three Roots: Guruyoga of Guru Padmasambhava, practice of deva/yidam and dakini.
Empowering the ganapuja offerings.
19h Practice
5.
11 APRIL, Sunday – NEW MOON
17h-19h Explanation
Ten aspects of tantra. Particularly principle of offering – outer and inner offering.
19h Practice
6.
22 APRIL, Thursday – PADMASAMBHAVA DAY
18h-19h Explanation
Offerings to Three Roots, Guardians of the Teachings, Eight classes and Local Guardians
19h Practice
7.
27 APRIL, Tuesday – FULL MOON
18h-19h Explanation
Brief Ganapuja of Jigme Lingpa. Empowering namkha and lungta. Purifying samaya.
19h Practice
8.
6 MAY, Thursday – DAKINI DAY
18h-19h Explanation
Enjoying the offering substances, offering the leftovers, Invocation of the Lamp, Dedication of merits.
Conclusion of the explanations.
19h Practice
All the bests,
the Hungarian Gakyil
Hungarian Dzogchen Community, Budapest