Kedy:
21. november 2020 @ 8:00 – 11:00
2020-11-21T08:00:00+01:00
2020-11-21T11:00:00+01:00
Hello everyone,
We are glad to announce that a new online course with Igor Berkhin is starting on November 14th.
Please find all the details below for the upcoming course with Igor Berkhin.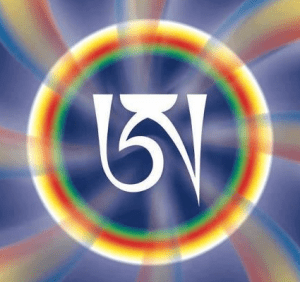 A Zoom link will be sent to those who register and commit to the course requirements.
All the best!
The registration team gakyil.israel@gmail.com
* * *
Facets of emptiness
An online course with Igor Berkhin
Even though the primordial state, our real nature, is not only emptiness, the experience of emptiness and the knowledge of emptiness are very important for discovering our primordial state. There are many different aspects of emptiness, i.e. emptiness as an absence of thoughts, emptiness as a capacity to provide space, emptiness as an absence of something concrete and lasting, emptiness as an impossibility to behold, emptiness as a non-detectability etc. All these are not right or wrong, these are just different aspects of our nature like different facets of a diamond. Some facets can be explored intellectually, some facets can be experienced directly, some require different and unusual cognitive approaches to discover being intangible.
The course is not about philosophy but to experientially explore various facets of what is called emptiness alongside different cognitive approaches. We'll apply the methods of Sutra, Tantra, and Dzogchen to explore our real nature.
For those who are seriously interested.
Schedule
Saturdays: Nov 14, 21, 28, Dec 5, 12.
9-12 Jerusalem time (GMT+2).
London, Tenerife 07:00-10:00 GMT
Paris, Rome, Berlin 08:00-11:00 CET
Jerusalem, Johannesburg, Kiev 09:00-12:00 IST
Moscow 10:00-13:00 MSK
Beijing 15:00-18:00 CST
Tokyo 16:00-19:00 JST
Brisbane 17:00-20:00 AEST
Wellington 20:00-23:00 NZDT
Corresponding UTC 07:00
Connection through Zoom meeting.
The participation is by donation. One can decide whether they donate directly to the teacher or donate to Ka-Ter translation project.
Donation to Igor Berkhin https://www.paypal.me/berkhin
or PayPal to igor.berkhin@yandex.ru
Donation to Ka-Ter Translation Project
https://atiyogafoundation.net/en/branches/austria/kater-project/