Kedy:
3. október 2020 – 7. október 2020
celý deň
2020-10-03T00:00:00+02:00
2020-10-08T00:00:00+02:00
Kyiv Dzogchen Community "Tobgyalling" is pleased to announce:
Online Chod Teaching and Practice Retreat with authorized instructor, Nina Robinson
This retreat is only for those who have received transmission for the practice from Chogyal Namkai Norbu.
Everyday teaching will be given from October 3 till October 7 (Saturday – Wednesday)
19:30-21:00 Kyiv Time/18:30-20:00 Merigar time/17:30-19:00 Tenerife time/12:30-14:00 New York time
Retreat will be held in English with Russian translation.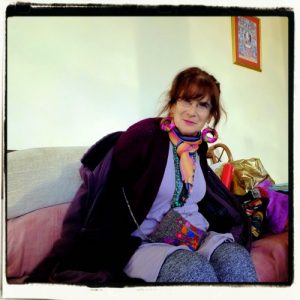 If you want to participate, please, fill out this short form. We will send a link for ZOOM-room to your email one day before the retreat.
We will also email bank details/paypal info for donations. Retreat is held according to the principle of generosity.
If you have any questions, please, write us at kiev.dzogchen@gmail.com
Machig Labdron lived in Tibet in the 11th /12th Century. Her practice which she called, Chod, arose from her profound experiential understanding of the Buddha's teachings at all levels: Sutra, Tantra and Dzogchen. Her clear explanations and method of practice are unique. Different versions of her teachings have been passed down through many lineages. Chogyal Namkhai Norbu has received the transmission of many of them and has also practiced them. The very concise version we practice in the Dzogchen Community arose in a dream of our Master in the first retreat he taught in Italy in 1976. During our retreat we'll discover how to learn and perfect this particular way of doing the practice. We'll discuss the origin and deep meaning of the teachings of Machig Labdron, as well as learn the melodies and way of playing the bell and damaru.
Nina Robinson will lead the retreat. She has followed the teaching of Chogyal Namkhai Norbu since 1980, and so had the good fortune to participate in many retreats when the Master practiced with the students every evening. She also helped in transcribing and editing a compilation of Rinpoche's teachings on Chod taken from many different retreats.